Accelerate our international growth!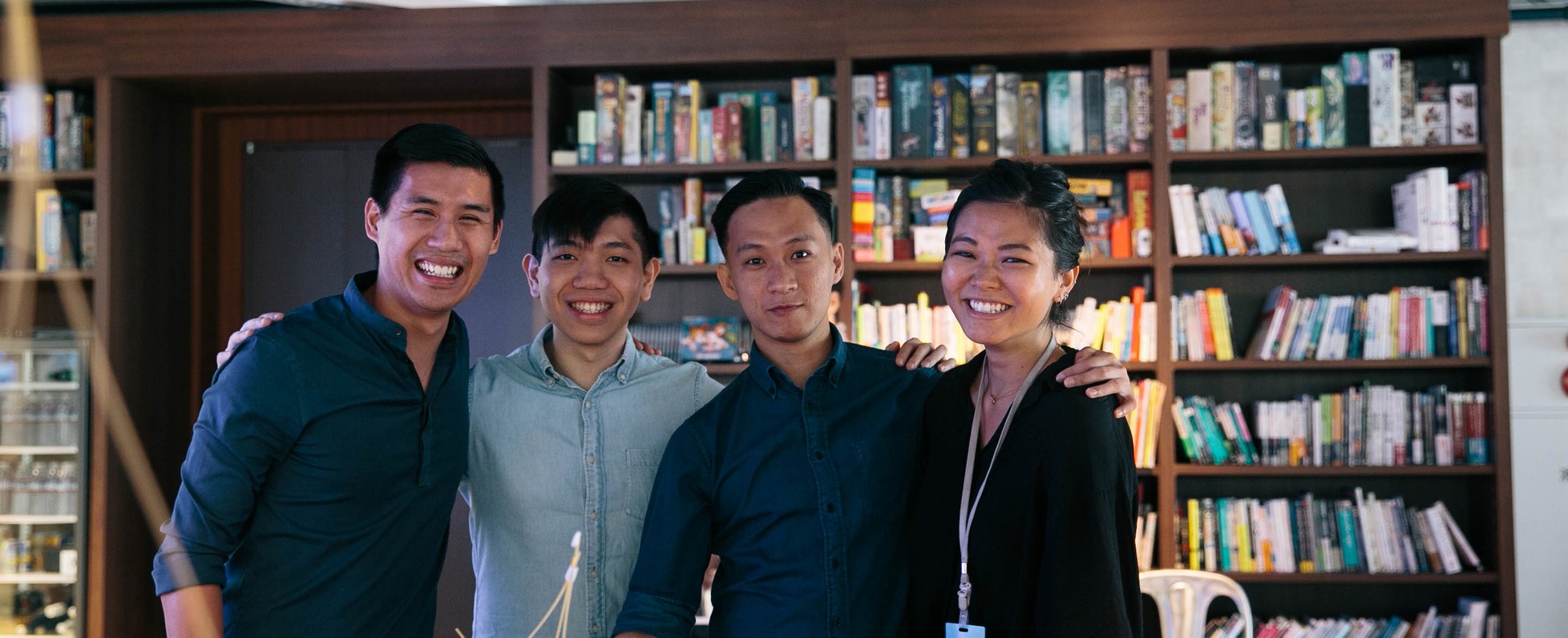 Born in China and raised in Singapore. I chose to fly into Japan after my graduation from National University of Singapore. I'm currently in the overseas operations team of Wantedly, handling contract related matters.


Wantedly Inc. Global HR Team

Born and raised in London and now living in Tokyo. I work as a member of the Wantedly HR team in Tokyo.

Wantedly Inc. Global Business Developement Team

Original German girl, born and bred in Saxony. Currently working at Wantedly's Tokyo office. Mission: To make everyone find the job they are really passionate about.
Loves the sun, traveling, good food and fun people.

A Japanese native raised and educated abroad in Germany, France, America, and China.
After living outside of Japan for a total of 16 1/2 years, I enrolled in International Christian University in Tokyo.
Fluent in Japanese, English, and conversational level in Mandarin Chinese.
I am currently i...
WantedlyはビジネスSNSとして、「であい/Discover」「つながり/Connect」「つながりを深める/Engage」の3つの体験を提供しています。
■プロダクトについて
Wantedlyは現在2つのプロダクトに力を入れています。
1つ目のWantedly Visitは、人と企業の出会いを生み出す「会社訪問アプリ」です。
共感や働く仲間を軸に、ココロオドル仕事との出会いを創出します。
現在約30,000社以上の企業様に使っていただいており、IT業界のみならず、メーカーや不動産といった業種の企業様にも導入頂いています。
2つ目のWantedly Peopleは、名刺管理をきっかけとし、人と人のつながりを将来持続的に使える資産へと変える「つながり管理アプリ」です。
2016年に立ち上がった新規事業ですが、読み込んだ名刺の枚数は9000万枚を超え、今後さらにつながりを深める体験を提供していきます。
■今後の展開
目標は2020年までに全世界1000万人のユーザーにWantedlyを使っていただくこと。
そのため海外展開にも積極的に取り組んでおり、シンガポール、香港、ベルリンに拠点を構えています。
僕たちのミッションは「シゴトでココロオドルひとをふやす」こと。
そもそも、シゴトでココロオドルとはどのような状態なのか。
それは、没頭することにより成果を出し、成果によって成長を継続的に感じている状態だと僕たちは考えています。
そうしたシゴトを生み出す企業や人との出会いを生み出し、1人でも多くの人がワクワクしたり、熱中してシゴトと向き合えるような世界を作っていき、Wantedlyが「すべての働く人にとってのインフラ」となるような世界を目指しています。
■行動指針
「最短距離の最大社会的インパクト」
これは、できるだけ短い時間・少ない工数で、できるだけ社会的に意味のある大きな影響を与えていくことを意味しています。
■目指すプロダクト
解決したい課題に対してユーザーが最短距離でアプローチできる一方、裏では技術的に難しい挑戦をしたり、UIを徹底的に考え抜くことで、シンプルで直感的に使えるプロダクトを目指しています。
■目指すビジネスモデル
「少数の人だけに向けた高単価なビジネス」ではなく、「リーズナブルで効果があるプロダクトをより多くの人に使ってもらう」ビジネスモデルです。
■目指すチーム
「プロダクト」中心の会社であるために、プロダクトを改善していける「作る人」に、意思決定権や裁量があるチームです。
Create a world where work drives passion. That is our vision and our goal. We are currently expanding to Hong Kong, Singapore and Germany in an effort to bring our services to the rest of the world. We are looking for a driven individual to help support this expansion.
This role provides you with the challenge of building new processes from the ground up which will support our international growth. An operations position requires quick thinking and problem solving as you will need to respond to any new issues that arise as we expand abroad. From customer support roles to deciding on how to handle internal communication between culturally different teams; this is a varied, exciting role that gives you the chance to make a big impact on the future of our company.
[Who do we want?]
More than anything we want someone who believes in what we do. However, anyone with the skills below would be at an advantage.
- Adaptability. Being able to adjust to different cultures and problems is key!
- Someone happy to dive into both front and back-end work.
- Critical thinking. You will be solving problems daily.
- Experience in operations.
[Who do we need?]
The below skills are necessary if you want to be considered for this position.
- Business level Japanese
- Native/business level English
If being right in the thick of it and taking responsibility for our future operations excites you, click 'Want to visit' now.
Basic info
Looking for
Operations
Job type
New grad/entry level / Mid-career
Special features
Use foreign languages / Business trips abroad / Foreign nationalities welcome
Company info
Founder
仲 暁子
Founded on
September, 2010
Headcount
100 members
Industries
IT (Internet/Mobile) / Human Resources / Nursing Care
Recommend
There are no recommendations yet.
Having more recommendations will help this job posting appear in the Company ranking.
Recommend
There are no recommendations yet.
Having more recommendations will help this job posting appear in the Company ranking.