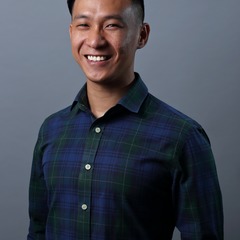 Hiang Tee Loh
You either win or you learn
Business Development

Singapore

Joined on 2017/01/05
Sign up to view full profile
Self introduction
I am passionate about the startup scene. I tried my hand by starting my own startup with a few friends of mine before graduating from Singapore Management University, and have since worked for iCHEF, which is a Taiwanese startup that is looking to expand into Singapore. I was part of the pioneering team and love to be part of something exciting!

My passion is to help companies grow and I do that with my skills in business development and my hunger for success!
Ambition
I would like to have my own startup in the future, specifically in the tech area. I would like to run my own company and bring it to Series A funding. I would like to add value to Singapore and make it a much more advance place to be in.

I would also like to be in a industry that I am passionate in, which is travel. I would like to empower people so that they can visit more parts of the world with ease and positively impact the community of the areas they visit.
Projects
DIVE EASY is a platform to help people go diving easier. We achieve this by using 2 method. One, a last minute dive deal site for people that want to learn diving, to book fast and reliable dive trips with reputable dive shops at a discounted rate. Two, a platform where divers can crowdsource to form a group to do a boat charter at a cheaper rate.

2017-1 - 2017-1
Education
Economics

Set up the first poker club during my time in SMU. Attended exchange programme in Monterrey, Mexico and interned in rural Guatemala.

2013-12
Courses
Social selling can help you to laser-target your prospect and bring your prospecting to another level. Learn how you can establish rapport and trust through social selling, and learn from industry experts who will share their experience. Perfect for sales professionals and those who are in the early stages of building their startup.

2017-8 - 2017-8
Clubs/volunteering
-Led a team of 11 members and started construction on a nursery school for 60 children in Dhawa, Nepal
-Raised a total amount of SGD$8000 for learningplanet.org.uk, a NPO that was based in Dhawa

2011-1 - 2011-6
Certificates
WDA certified sales course

2017-1
My interests
Career Opportunity, Networking, Visiting Office
Recommendations
No recommendations