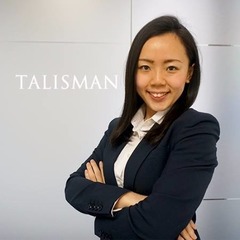 Matsuo Chiaki
Wanted NOW! Hiring NOW!
Consultant

Joined on 2016/12/14
Sign up to view full profile
Self introduction
Support various position especially focusing on multinational company and Japanese company which expand business globally.
If you want to explore potential career opportunities for mid and long term career, please free to contact me. I'd love to help you to look for exciting new opportunities!

専門分野に特化したコンサルティングに強みを持ち、
外資系、グローバル企業の案件を中心にご紹介させて頂いております。
今後のキャリア形成に悩んでおられる方も是非一度ご相談頂ければ、マーケット情報などご共有させて頂きます。
周りにそのような方がいらっしゃる場合もご連絡ください!

■Email■
chiaki.matsuo@talisman-corporation.com
Work experience
Consultant

キャリアコンサルタントとして日々お話しをさせて頂いております。
転職を考え始めた方、業界で人脈を作っていきたい方、人事様からのご相談など
様々なアプローチを日々させて頂いております。
https://talisman-corporation.com/story/
Languages
Japanese

Native

English

Professional
Tools used
エンジニア / 株式会社サイバード CYBIRD Co., Ltd.
Recommendations
No recommendations