Looking for a CAREER PARTNER!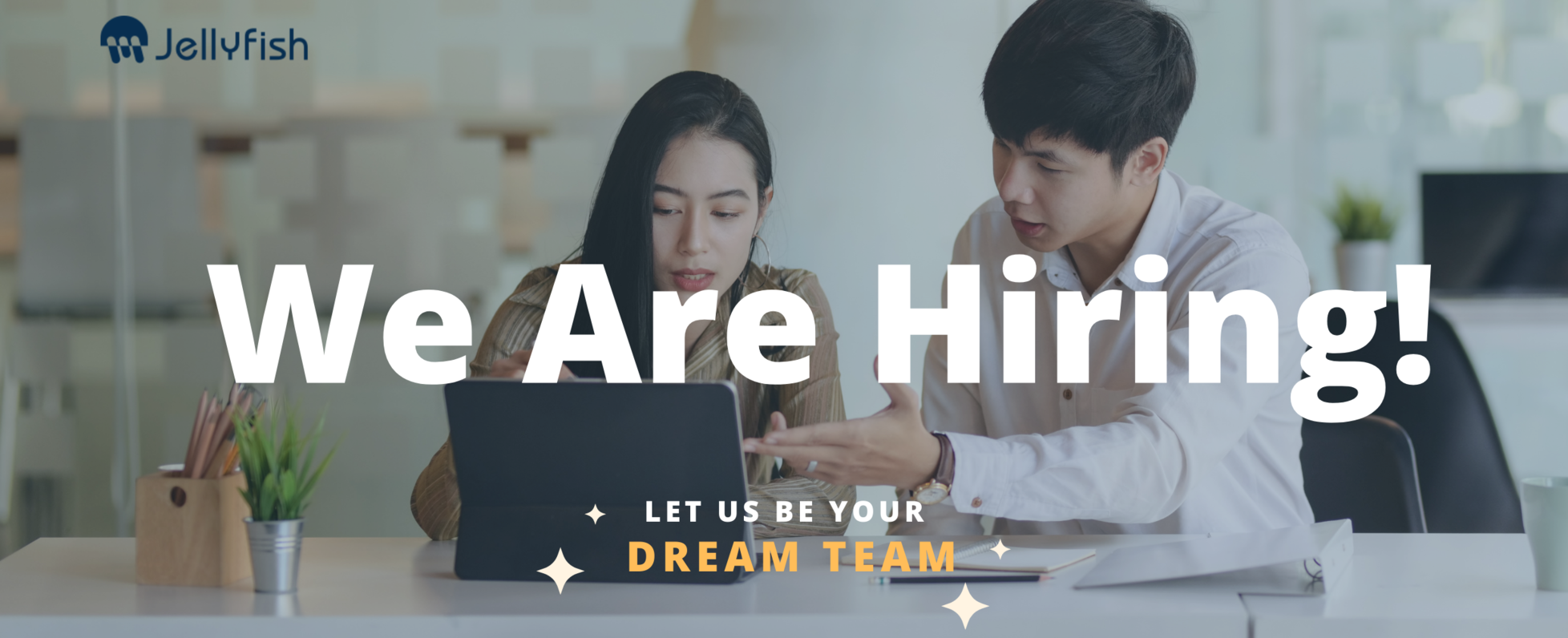 Meetup
2021.Jun.23
Wed
17:00 ~
at 株式会社JELLYFISH - Online meetup
東京外国語大学大学院(TUFS)国際協力コースを卒業
世界中の人々をサポートする仕事に従事したく、JELLYFISHにJoinしました。
外国人向けの転職サポートに4年間従事した後、2019年より人事を担当しています。

☆★☆★☆★☆★☆★☆
「知」「情」「意」
  を大切に
JELLYFISH仲間を探しています!
★☆★☆★☆★☆★☆★

An enthusiastic & passionate IT-recruiter/Career Design in Tokyo.
I ain't no professional headhunter and that is not my goal at all.
All I want to do is just to help my comrades to find the best opportunities in Japan.
Jellyfish's main focus is to support and help those who seek a change in their...

◆ Self-introduction (JELLYFISH member)
◆ Job searching experience in Japan
◆ Reason for choosing JELLYFISH
◆ What is the organization that JELLYFISH is aiming for?
◆ Work challenge
◆ Career design
◆ QR time

JELLYFISH.Inc was established in 2007 with a mission of helping foreigners lead a comfortable life in Japan. Starting off as a communication provider business, the company has been able to grow significantly in the span of just a decade, and covers many business areas such as: Japanese language education, both inside and outside Japan, and also employment support for foreigners who wish to build a life in and work in Japan.

~Expand Your Horizons~
We aim to create opportunities for self-fulfillment through education and jobs for people all over the world and to be a bridge connecting the present and the future.

We are seeking Career Partners that are passionate about supporting foreign engineers.
🏆Who is a Career Partner?🏆
A recruiter who is passionate about supporting foreign engineers!
How a Career Partner contributes to the success of a candidate?
🎯Career consultation.
🎯Offer the right job based on in-depth research.
🎯Interview advise.
🎯Follow-up after job offer.
A Career Partner will hold these qualities
👉Honest and positive.
👉Interested in people and love interacting with people.
👉Have IT knowledge or interest in a specific IT realm.
Language skill
✨Business-level English and Japanese are required.
The seminar will be held for the prospective candidates.
Join the Jellyfish family and let us be your DREAM TEAM!
Company info
株式会社JELLYFISH
Founded on 2007/03
35 members
Funded more than $1,000,000 /
Expanding business abroad /

東京都品川区西五反田2-24-4 WESTHILL 4F
Looking for a CAREER PARTNER!