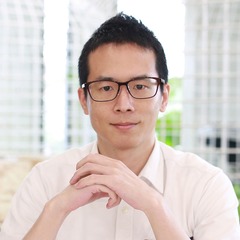 Co-founder / Studio Manager

ホーチミン

Joined on 2012/09/05
Sign up to view full profile
Self introduction
Punch Entertainment (Vietnam) のゲーム部門統括取締役、(株)フリーバルの Co-founder / スタジオマネージャーを兼任。タイトルの仕入れや開発スタジオのマネージメント、ゲームのディレクションを担当。約7年にわたり、ゲームデザイナー(プランナー)及びゲームディレクターとして、Akatsuki、CROOZ、DeNA Singapore等で複数のゲーム開発・運営に従事。

専門はゲームデザイン(企画)、ゲーム運営マネージメント、プロジェクトマネージメント。

主食は讃岐うどん。
主要飲料はペーパードリップのコーヒー。
主な所在地はベトナムホーチミン。時々ハノイ、東京、シンガポール。

Current Role:
Director, Game Division of Punch Entertainment (Vietnam) and Co-founder / Studio Manager of Freebal Inc. in Tokyo. Working on business development to introduce game titles, Studio management and game direction.

Experience:
Worked as Game Designer, Game Director for 9+ years in Mobile Game industry at Akatsuki Inc, CROOZ, DeNA Asia Pacific Holdings Ltd.

Professions:
- Game Designing
- Game Operation Management
- Project Management (In-house, Outsourced, Offshore)
- Coordinate multi-national work environment

Favorite food: Sanuki Udon
Favorite drink: Coffee

Location:
HCMC based, sometimes in Hanoi, Tokyo and Singapore.
Education
国際関係

2007

International Politics

Studied International Politics and English as a Study Abroad Student for 7 month.
Club Activity: Ski Club

2003

2002
Languages
English

Professional

Japanese

Native
Recommendations
No recommendations